Jessica Fleenor
co-founder + managing partner
Born and raised in Richmond, Virginia, Jessica Fleenor now lives and adventures in Richmond, Texas. She studied Mass Communications with a concentration in Creative Advertising at Virginia Commonwealth University in Richmond, Va. Since graduating, she has worked in nonprofit program management and has found her niche helping early-stage tech startups grow. Jessica spends her time cooking, traveling and snuggling with her furbabies.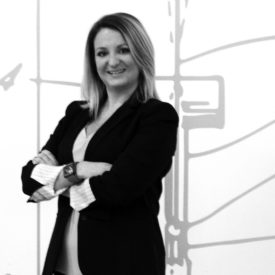 Ad astra per aspera — to the stars through difficulties.
If you know me, I tend to take the road less traveled — sometimes by choice, often by happenstance, but I learn from my surroundings and embrace the journey I have taken. I find inspiration in everything and everyone. Some might find this disorienting, while others know it is what drives me to arrive at creative, out-of-the-box solutions.
Jessica has an amazing skill set that is invaluable to any business. In this age of new media, she has an understanding of what needs to be done to send the appropriate message. She has vision and drive. She knows how to brand and create a unique look for each project. Jessica is also a pleasure to work with. She is kind and personable. She cares about her work and colleagues.
Jessica is not only well-focused and determined in her work, but also possesses qualities that make her a good friend, and which are valuable in working in teams and connecting with clients: empathy, devotion and selflessness. It's a rare mix of professional work ethic and home-town service. In a world where talking is yielding to texting, and computers are replacing people, it's refreshing to interact with someone who really cares, and gets things done.